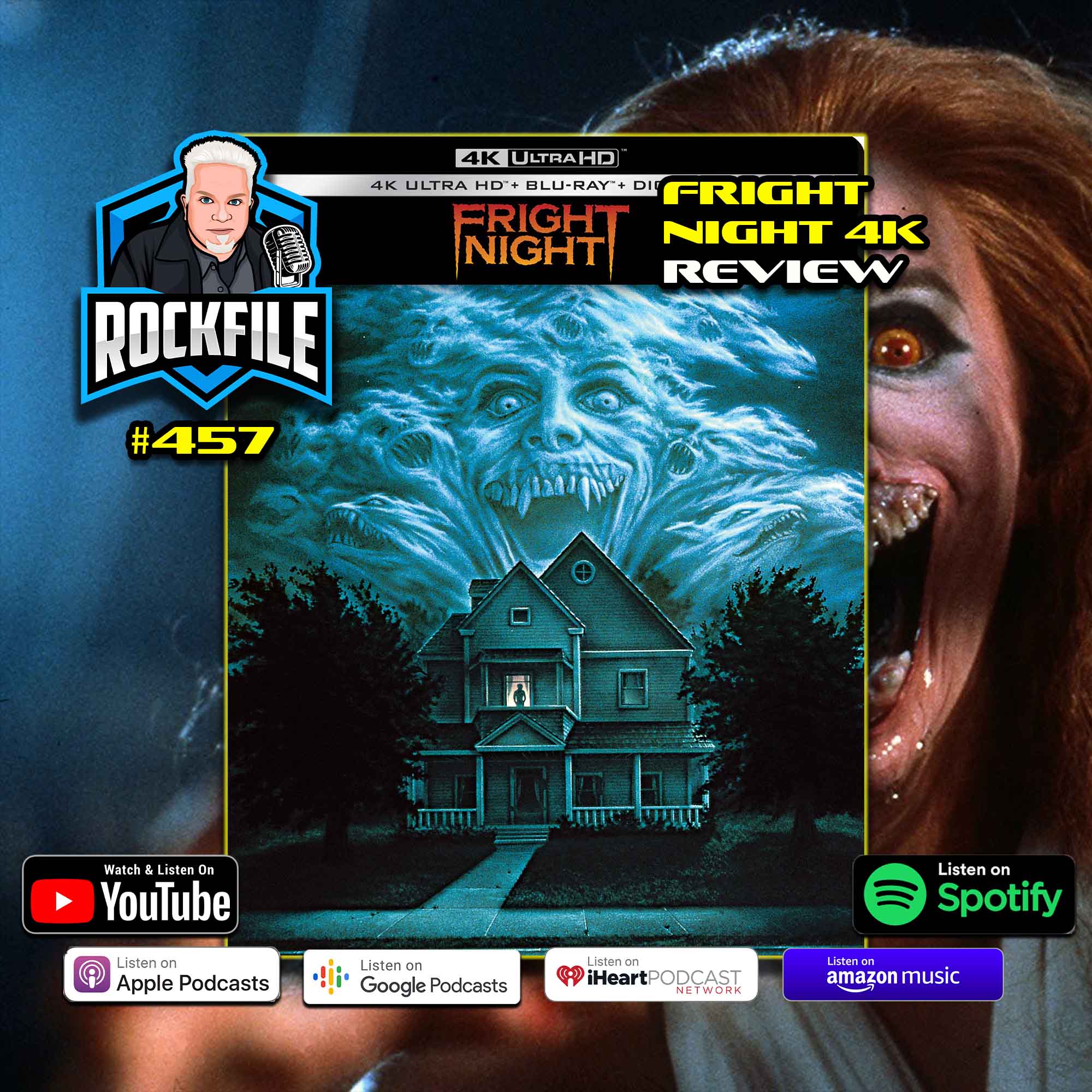 Another 80's favorite gets a glorious 4K Steelbook release from Sony.
Fright Night (1985) 4K UHD Blu-Ray  #rockfile #podcast #review
~
You can subscribe to my podcasts on Podbean, Spotify, Apple Podcasts, iTunes, Amazon Music/Audible, Google Podcasts, iHeart Radio, Pandora, TuneIn & Alexa, Player FM, Podchaser with more on the way. 
~
-Join my group: https://www.facebook.com/groups/rockfilesroom
-My Patreon: https://www.patreon.com/rockfile
-My YouTube: https://www.youtube.com/c/Caymanscubaman
-Interview Archive: http://rockfileradio.com/interviews.html
~
for the audio nerds...
Microphone: 
Electro Voice RE 27 N/D
Processing:
Behringer UltraGain Pro MIC 2200 High Precision Tube Mike/Line Pre-Amp
Behringer Composer Pro MDX 2600 Audio Interaction Dynamics Processor
Mixer / Audio Interface:
Pyle Pro PMXU88BT 8-Ch BT Studio Mixer - Audio Mixing Console
-24 bit ADC DAC Converter
-32 bit Dual Engine DSP 
System:
64 bit Win10 Ryzen 5 5600G 16GB Crucial Ballistix DDDR4 RAM
~
Thank you for listening!
~